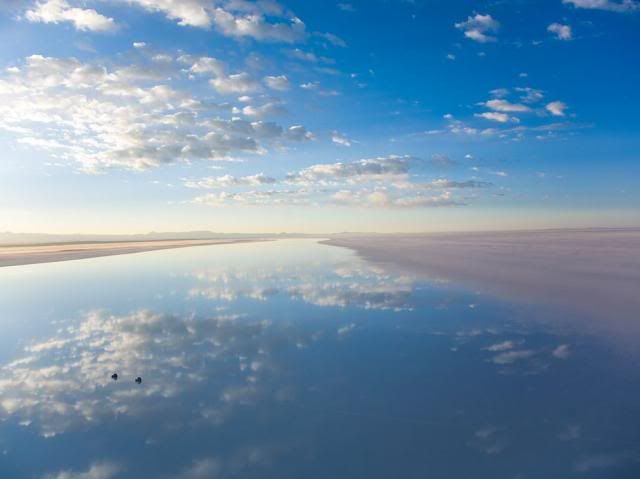 Have you ever had your brain "break?" Like you just could not comprehend what you were seeing/hearing/feeling/touching/smelling/tasting and everything was pure feeling. Feeling is the only word I can think of to describe this sensation. If there is a fancy term for it, please share in the comments!
That's what happens every time I see this picture of salt flat in Salar de Uyuni, Bolivia.
Looks like the end of the world right? No beginning. No end. Just existance.
Have you ever felt something like what I'm trying to describe? What triggered it? Tell me in the comments!