That's right folks, there is another hair typing method out there. This one if brought to you by
Wild Sunshine Bliss.
It's probably one of the best descriptors in the sense it actually takes in thickness of hair, size of curl AND gives you pictures to compare to so you don't have to go hunting for a ruler.
Step 1: What size is your curl?
Step 2: What's the curl pattern?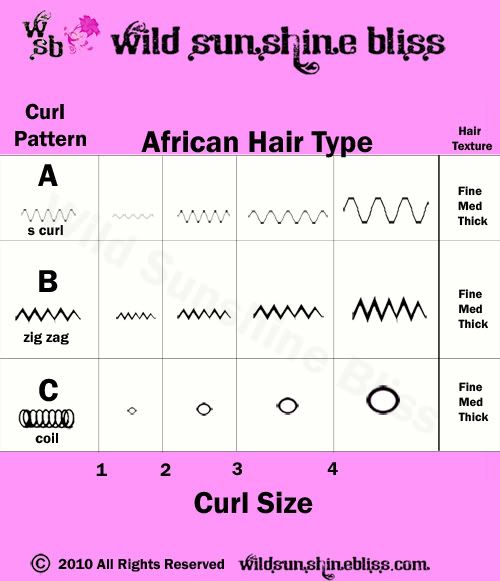 According to this, I'm a medium-fine 2-3C. What are you? Do you think this is a better method than the other ones floating around the internet?