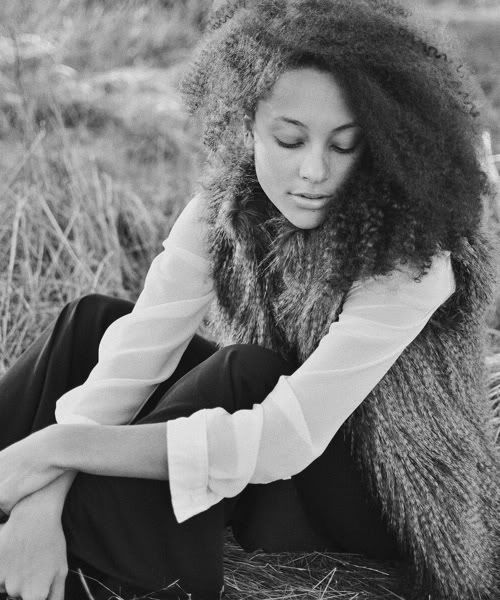 Paige is a student and fashion blogger from sunny San Diego, California over at
Fashion Emcee
. And on top of her adorable style (seriously, I end up going "I WANT THAT!!" to at least one thing in every post), she's got an amazing head of curls!
Is there anywhere we can find you? Youtube, twitter, facebook, blog?
Tell me a little about your hair journey--did you ever have a relaxer? Big chop, etc.
My hair journey has been kind of crazy! It started when I was in 7th grade when I relaxed my hair for the first time. I had always had crazy, frizzy hair that I really disliked and having my hair straight was a big (but tedious) relief. I relaxed my hair frequently until junior year of high school when I discovered a really bad chemical burn on the back of my head. After that I became aware that relaxer might be doing more bad than good, and I decided to wear my hair naturally. I've been wearing my natural curls ever since.
What are some of your favorite ways to do your hair? What products do you use? What do you save for a special occasion?
I usually just wear my hair down, using a clip to keep my bangs out of my face. I've recently discovered wearing all of my hair to one side and I think I like it! I might start rocking it more that way. I don't usually use any special products but I have used Mixed Chicks conditioner and I like how it works. Honestly, I get the best curls when I let my hair air dry with no product.
Sometimes I'll break out the straightener for special occasions...but my hair usually frizzes back to curly with any moisture in the air. Such a bummer!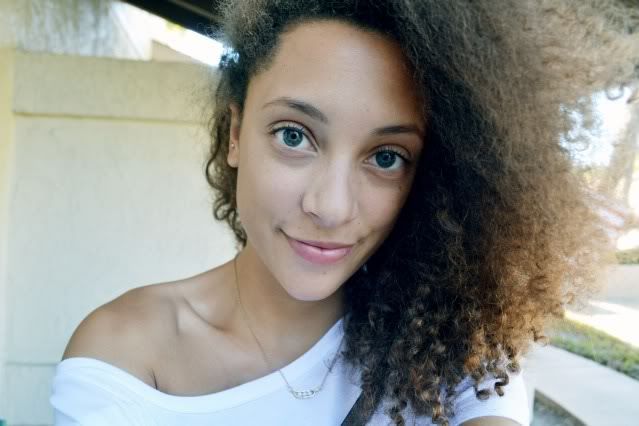 You've got amazing style! Where do you get your inspiration? What are a few of your favorite places to shop?
Thank you! I get a lot of my inspiration from my favorite designer, Alexander Wang. I love how he has successfully made comfy, almost otherwise boring basics fashionable. I definitely dress for comfort. Some of my favorite places to shop at are American Apparel, Zara, H&M, and Solestruck.com.
If you had to limit your wardrobe to 3 pieces (in as many colors as you'd like) what would it be and why?
Oh my gosh..this question is hard. I would have to say my
Jeffrey Campbell Litas
(comfiest shoes ever), the American Apparel fisherman sweater, and either black shorts or pants of some kind. I wear sweaters all the time, the Litas are seriously the easiest heels to walk in and black bottoms go with absolutely everything.
Do you want to be featured? Send me an email at alice@
aliceinnappyland.com!