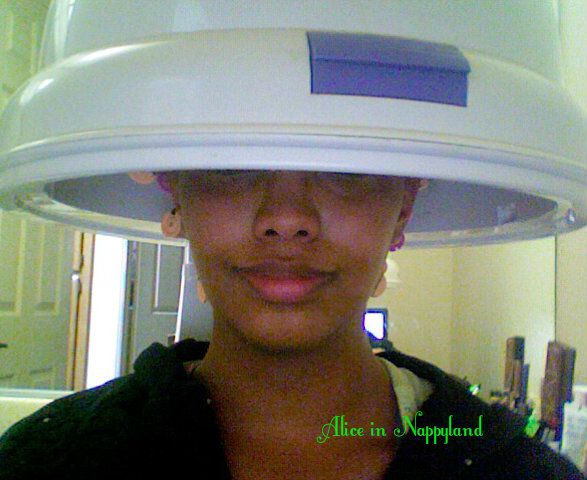 Reporting live from my blowdrier!
Things started off well. I went to Sally's on a beautiful day: blue skies, sun out, bit nippy but that's not so bad. And boom, they were having a sale on perm rods. Buy 2 get on 1 free. So, my 36 rods cost $5.50. Nice! After hearing about my little challenge, my mom actually went digging through her roller collection and found another pack of the
same sized rollers that I bought
and 5 that my old hairdresser gave me
.
Sweet, now I have 53. Should be enough right?
If you follow me on
tumblr
, you're very aware of my issues with this rod set. When I did the test batch of 10 on Sunday,
I went off on how impossible it would be to sleep with in them
and decide to do this the old fashioned way; on clean, freshly washed, deep conditioned hair and a dryer. Oh, and I was going to need help. I asked one of my aunt's with Stylist Hands for some tips, tricks and a tutorial (aka please do this for me. I am clueless and uncoordinated).
I opted out of using the tiny rollers used in the
original A Style For...
post because (1) my hair is half as long as her's and (2) putting in such tiny rollers
by myself
would mean marathon-ing the entire
Lord of the Rings
franchise and finishing the films before I finished my hair. I am not about that life. The rollers we used were 1/2 inch, 7/8ths and 7/16ths (the tiny ones). It took about an hour and a half to put them all in and I used about 45 rollers give or take a few.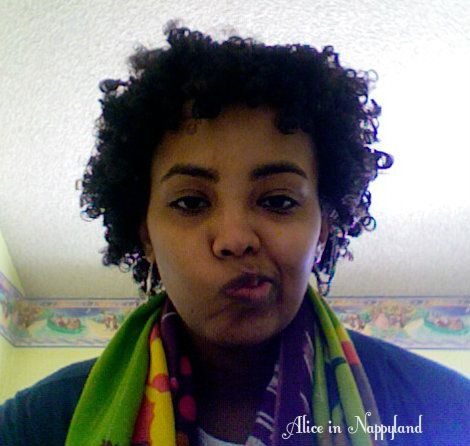 Day 1: On the fence about this look
I sat under the dryer for a hour and then I kept the rods in for couple more to make sure they were completely dry before taking them out. And by a "couple" I mean
nine
. That's right, it took nine freaking hours for my hair to "dry". And that's nine hours
after
I sat under the dryer. And NOT ALL OF MY HAIR WAS DRY. AFTER THOSE 9 HOURS. Since it's impossible for me to sleep in rollers (see above), I took them out and valiantly tried to roll and pin everything that was still wet. Have you ever tried rolling up wet curls whose entire existence is to make your life difficult? Yeah #Fail.
Despite all that drama, it didn't come out
that bad.
When I took my "pin curls" down I was kinda nervous because I looked like a cross between a poodle and Einstein. But after lots of separating and fluffing I got something actually pretty cute. I did not expect the amount of shrinkage that I ended up with. I seriously
did not expect
to end up with a tiny little curly fro because I used such "big" rollers when compared to the other ladies I've seen doing this style. I'm hoping the curls are going to drop more as the week goes on.
For the maintenance, I just slapped on a satin bonnet at night. Figuring out how to maintain it while working out is a whole 'nother story. I'm currently testing the satin bonnet (I work out at home so "cute" is not on my list of things for exercise attire) but I don't expect this style to last much longer.I'll report back later this week or early next week on how this lasted with how long it lasted since this style is still pretty fresh for me since it's only Day 3.
For Round 2
: I think I'm going to actually try to follow MahoganyCurls' tutorial mixed with this one by Karen Wilson. Karen does a much better job at explaining exactly how to twist the rollers to get that vertical positioning. She also used endpapers, something I think I need to pick up next time I go to Sally's. My ends didn't roll up as nice and neat as I would have liked because it was a struggle to get them to lay down on the rollers.
Lastly, I need to work on how the rollers are positioned. I ended up with a super flat top section that no amount of fluffing and picking out fixed. I haven't quite figured out how I'm going to do that though. Any input or suggestions are much appreciated!