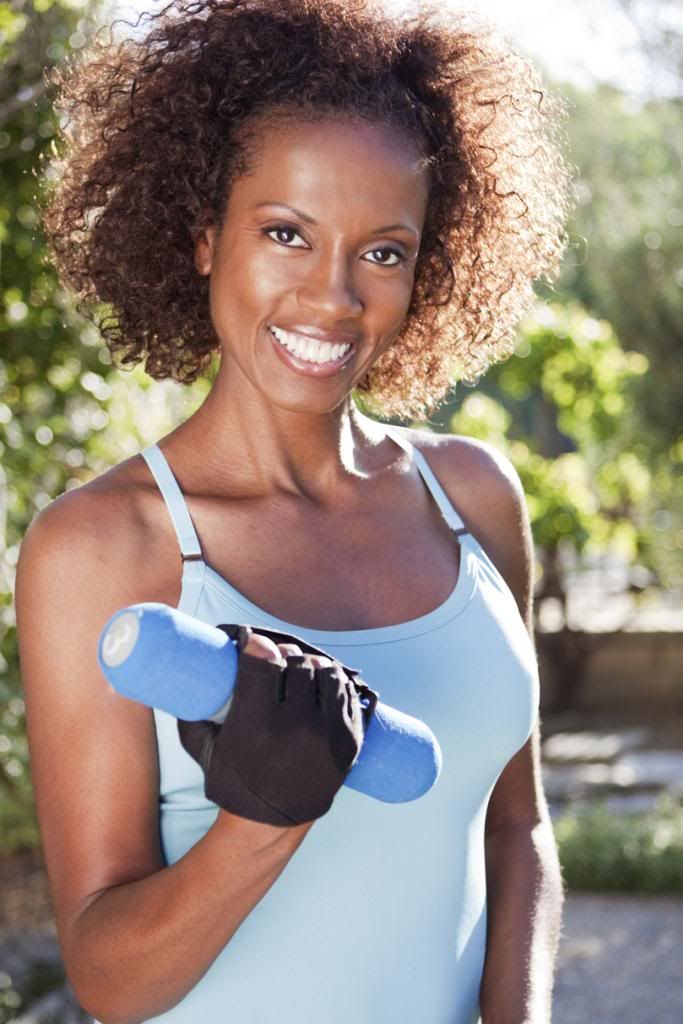 I'm starting to think I'm just
bad
at styling hair. Maybe I'm not meant to be one of the lucky few who can do amazing styles on themselves. Because
every twist-and-curl I tried came out horrible
. So horrible I didn't even bother taking pictures. I tried big twists. I tried medium twists. I didn't try small twists because I'm bad on the patience front. I tried all the same sized rollers. And a mix of rollers. And nothing, NOTHING,
NOTHING
worked.
So this month
I'm taking a break from styling
; lest I decide shaving my head is a
great
idea. Instead, I'm going to focus on how to preserve an "out" styles while exercising. I've gone the "just wear small twists!" route. And it's very effective! If you like to wear your hair in twists. I do not. I'm a fan of big, loose hair. And sweating it up in the gym is not a recipe for cute hair post work out. It pretty much guaranteed to turn
any
style into a nasty, sweaty, frizzy mess.
So I hit the interwebz in search of well anything on this topic. Most people said "choreograph your co-wash days with your cardio days!" which would be
great
if I still co-washed my hair and
didn't do some form of cardio with all my workouts
. Pineapple-ing came up a lot too. But pineapple-ing always stretches the front section of my hair more than the back so I walk out with a lopsided twist out. Boo. And if you think I'm going to the gym wearing a bonnet you have another thing coming!
My current plan is to seal my hair with some coconut oil, put my hair in big twists, pin them strategically to prevent too much shrinking and wear a headband to keep my edges off the crazy train. I'm currently looking into dry shampoo (share your recommendations!) but I'm not sure how effective that will be on kinky curly hair because they usually have to be brushed out. And well, brush + kinky hair= nope nope nope.
HOPEFULLY
these steps and some more research will get me moving in the right direction because if I have to wear a bun for the next couple of weeks because my hair can't take my workout schedule we're gonna have
issues.